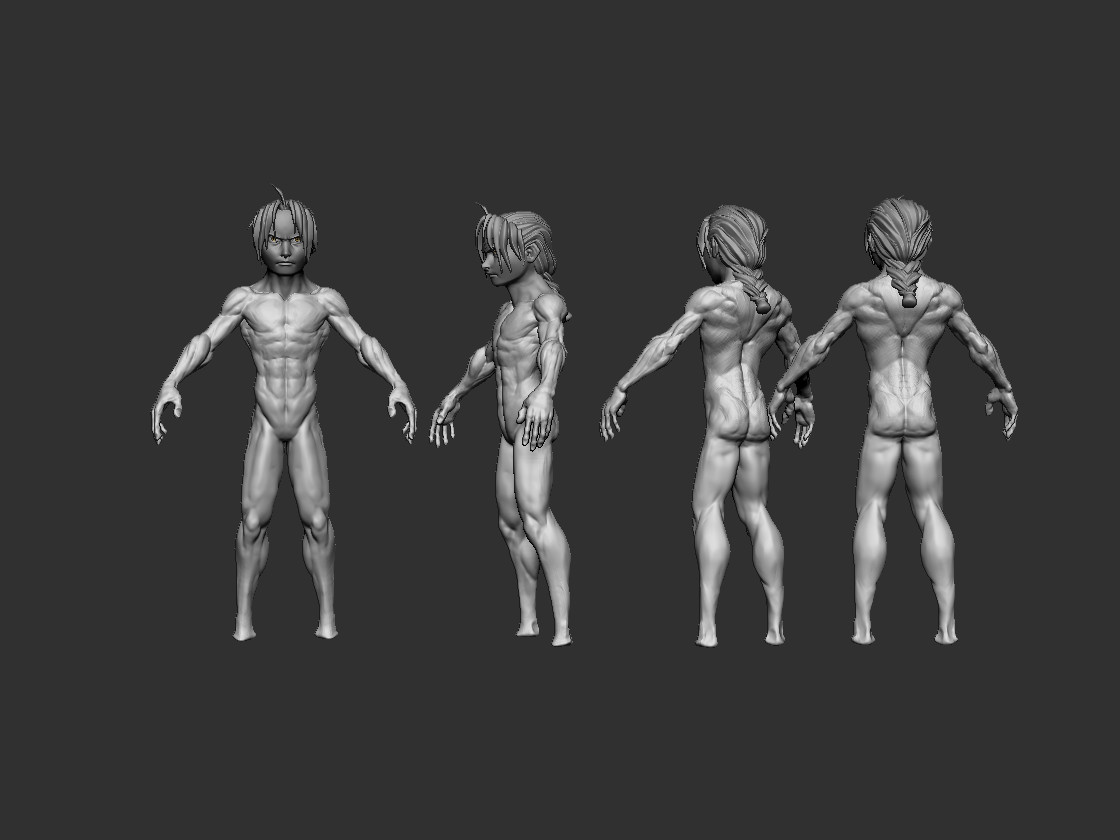 Hi! Just an upload from Edward!
Wow... The truth is that seeing this version in comparison with the first version... man I'dunno how I even thought on upload the last one... Any way, after an odissey, I've got to a point, that for now works for me! (just talking of the face)
BTW, I've also upload a video with the process of building the body anatomy! So get sure to check that out!
As always, you can chat with me and see my process right here: https://www.twitch.tv/alexaznar
See ya!